Spinal Decompression
Pregnancy & Pediatrics
Neurotherapy
Chiropractic
Auto Accidents
CHIROPRACTOR IN BOUNTIFUL, UT
Our approach is simple at Elevate Wellness Chiropractic. We are dedicated to providing the highest quality chiropractic care to you and your family in Bountiful Utah.  We believe that health is one of the things we value most and will assist you, through your Chiropractor, in achieving your health goals.  We provide you and your family pain relief and wellness care whether you have lost your health or are seeking to maintain the good health you already have.
Learn More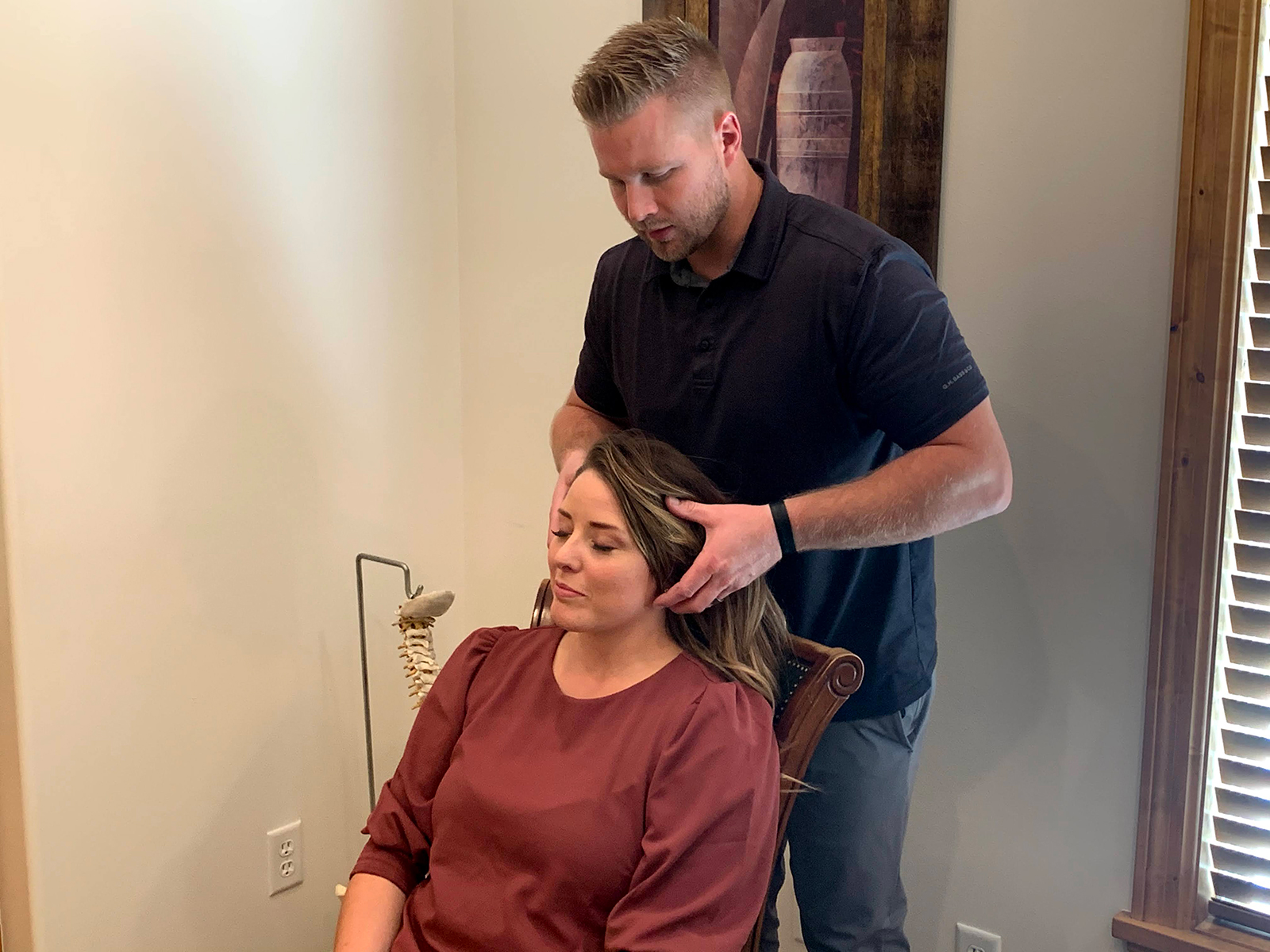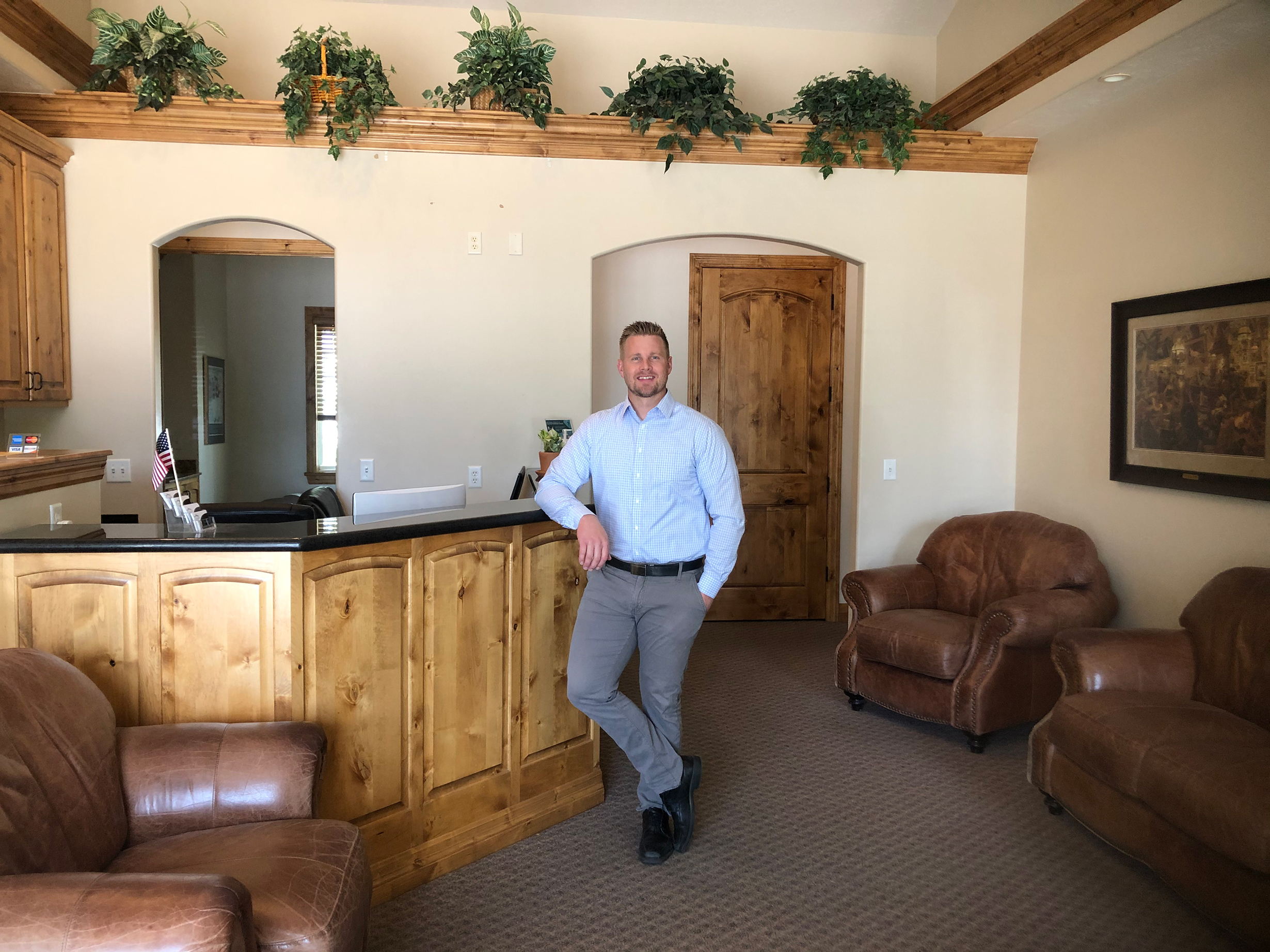 MEET DR. SIMMONDS
Meet Dr. Casey Simmonds, the owner and founder of Elevate Wellness Chiropractic in Bountiful. Dr. Simmonds is passionate about being a chiropractor and chiropractic care, health, and wellness. He structures his treatments to meet the individual needs of his patients. If you are looking for the best chiropractor in Bountiful area Dr. Casey is here to help you!
Learn More
Kind Words from Our Patients
Helped me during pregnancy so much! Now I take my baby. Casey is great & Pam is always so friendly!

I have been going to Dr. Simmonds for more than a year now and he has been working wonders for my spine.

Best chiropractor and experience! I've been to other chiropractors and Dr. Simmonds is by far the most effective.

Casey is a great chiropractor, he listens to your needs and makes sure that you walk out feeling better than you entered.

I highly recommend Elevate Wellness Chiropractic. Casey is very experienced and kind. He's always happy to answer any questions I have.

Dr. Simmonds is my favorite!! He adjusted me all throughout my pregnancy and helped tremendously with my round ligament pain. I highly recommend going to...

The care given by Dr Simmonds and his team is well appreciated. All staff members welcome me with kindness and smiles and are so helpful.

Casey helped my headaches I have been suffering through for years finally go away, amazing work!

Dr Simmonds is great! He can get our whole family in quickly and get us all adjusted anytime something feels off.

Elevate has been a great experience. Dr. Simmonds is great to work with. He cares about his patients and isn't willing to comprise patient safety. His focus...

I can't believe how much better I feel after sticking with the plan that Dr Simmonds had set up for me.

Dr. Casey and his staff have been amazing to work with. I suffered from a disc herniation and wanted to stay out of surgery. He was able to create a plan for...

This chiropractor is awesome! very professional and great work on my back!

Took my newborn son and saw a huge improvement he seems way more comfortable and less colicky at night!

They addressed all of my concerns and fixed them immediately. I would recommend this practice to any friends, family, or stranger.

Dr Casey is amazing, whether it's back, neck, shoulder, elbow or foot pain he ha always been able to bring relief. The office staff is also friendly and very...

Very happy with the service and everyone in the office is very nice/friendly.

I've been meaning to review this place for a while but they are amazing! They get you in and out in a timely manner.

Friendly professional service and feeling much better after my visit

Dr Simmonds is absolutely amazing! My lower back has hurt me for over 30 years. I don't know why it was hurting never got any answers.

Casey and staff, professional and friendly. My daughter was completely disabled with back and spine issues last year at this time.

Best chiropractor ever! Very thorough, knowledgeable & compassionate. Offers a variety of treatments to get you feeling better.

Dr Simmonds is amazing! I am so grateful I made an appointment for my colicky newborn. I will forever be grateful for Dr. Simmonds.

We have had a FABULOUS experience with Dr Simmonds and all the excellent staff at Elevate Wellness Chiropractic!!Our 18 month old had been having a horrible time sleeping and after just a few visits, Dr Simmonds has helped her consistently sleep the entire night through!

Casey is a very friendly and personable chiropractor. He caters to your specific needs and actually helps you. The treatments work!

I'm still seeing Casey but my future is looking brighter can't recommend him enough!

The team at Elevate Wellness has changed my life! I know that sounds cheesy or dramatic, but I mean it. I started going to Dr. Casey as a last resort before...

Last week I had to use another service in an emergency and now I will never go anywhere else then Elevate Wellness.

Immediately after my first adjustment, I felt better and free to move around again.

Cannot recommend enough! I first started going to try to help my breech baby turn. She did turn, but also I felt SO much better. I'm not doing pregnancy...

Cannot recommend enough! I first started going to try to help my breech baby turn. She did turn, but also I felt SO much better.

Ever since I've been going I've felt SO much better. I would recommend this place to anyone!

Not only is he great at what he does, but he is so nice too. He spends time getting to know you and the problems you have.

Dr. Simmonds helped me with my pregnancy. Within a week or two I was able to walk better again. I rarely have that pain now.

They also hold great office hours and have a cool payment plan for those needing regular visits.

Casey was very helpful during my pregnancy! The aches and pains that developed as my baby grew were alleviated each time I went in.

Casey is a very friendly guy and a great chiropractor!

Dr. Casey is friendly and provides a comfortable and effective adjustment. Will visit again!

Casey made a night and day difference for our son! In just a few sessions, we started noticing improvements.

I highly recommend Elevate Wellness Chiropractic. I have dealt with horrible migraines and a pinching pain in my back for years.

Dr. Casey is the man! My family and I have gone to different chiropractors in the area, but he's the best by far.

After having my 3rd baby I needed some chiropractic care and I am so glad I chose Dr. Simmonds.

professional, caring, talented, ETHICAL. What more could you want from a chiropractor?

Dr. Simmonds is amazing! He is Webster certified and has helped me so much this pregnancy. I highly recommend him!

Dr. Casey is amazing! I had headaches for years and he was able to resolve my discomfort easily and I saw positive results immediately!

Every time I go in for a chiropractic visit, I feel 100% cared for! Dr. Casey and his wife Rachel are wonderful. ⭐⭐⭐⭐⭐

Dr. Simmonds is a great chiropractor! Very thorough and gets great results.

Dr. Simmonds is great! Friendly and professional and after one adjustment I was already feeling significant relief from my lower back pain.

Dr Simmonds is a wonderful chiropractor. He is very gentle and my tension migraines disappeared while I was seeing him.

He's THAT good! I hope I never have to stop using his services. Thank you Casey!
FREQUENTLY ASKED QUESTIONS ABOUT CHIROPRACTIC CARE
What is Chiropractor Care?

Chiropractor care is designed to treat the body's structure to restore motion, reduce pain, and improve function. We provide traditional chiropractic adjustments and other manipulative and manual therapies to treat patients dealing with pain. Spinal manipulation, combined with additional chiropractic treatments, brings relief to patients suffering from back pain, headaches, neck pain, and other spine-related conditions.

What is a Chiropractic Adjustment?

A chiropractic adjustment is a specialized treatment designed to correct structural alignment and improve the nervous system's ability to work functionally. Patients experience decreased pain, improved spinal function, and overall health improvement.

Do Chiropractic Adjustments Hurt?

Chiropractic adjustments are designed to improve the body. Rarely do patients experience pain during or after treatment. Gentle pressure is used to correct the spine, and most patients report feeling immediate relief during treatment. During treatment, patients may hear a popping noise, which is air being released from the joints. Soreness may be experienced a day or two after treatment as the body heals itself. The soreness usually feels similar to how one feels following a vigorous workout.

Are Chiropractic Adjustments Safe?

When performed by a licensed chiropractor, spinal adjustments are among the safest, drug-free treatments for neuromusculoskeletal problems. Chiropractic adjustments provide patients with a less risky way to find relief from chronic pain and stiffness. Dr. Simmonds is a licensed chiropractor with several years of experience in spinal manipulation treatments. As a member of the International Chiropractic Pediatric Association (ICPA), Dr. Simmonds has the training, skillset, and knowledge needed to perform chiropractic adjustments for patients of all ages safely.

Can I Learn to Adjust Myself?

No. Chiropractic adjustments require proper education, training, and experience. Dr. Simmonds is trained to adjust the spine in a specific location and direction. Patients cannot perform such spinal adjustments without professional assistance.

What Can I Expect at my First Chiropractor Visit?

Our Bountiful chiropractor clinic's initial visit will focus on getting to know you and discussing your health issues. We then discuss various treatments and provide you with an overview of your personalized treatment plan. Depending upon the length of your initial appointment, we can begin the first treatment by performing a spinal adjustment.
What Conditions do Chiropractors Treat?

ADHD
Allergies
Asthma
Car Accident Injuries
Back Pain
Bed Wetting
Carpal Tunnel
Children's Health
Colic
Ear Infections
Family Wellness
Headaches
Neck Pain
Nerve Entrapment
Pain Relief

Pinched Nerve
Plantar Fasciitis
PMS
Pregnancy
Sciatica
Scoliosis
Shin Splints
Shoulder Pain
Slipped Disc
Sports Injuries
Sprains and Strains
Stress
Tendinitis
TMJ Syndrome or Disorder
Whiplash

Can I Get Chiropractor Care While Pregnant?

Dr. Simmonds and his team of experts provide pregnancy care and pediatric chiropractor services. Keeping the body healthy and balanced during pregnancy helps momma and baby. With correct stretching and adjusting, we can help many women feel better during pregnancy by keeping the nervous system working correctly and improving the hips and spine biomechanics, improving the labor and delivery process.

Our pediatric services focus on maintaining balance throughout the body and reducing the risk of developing many childhood health problems. Many childhood health problems are the result of nervous system interference, commonly along the spine. Our patients feel better through adjustments and correct modalities as the brain and body have clear communication pathways.

Can Children Receive Chiropractic Care?

Yes. Children usually are extremely physical and active, which can lead to similar physical ailments adults face, such as back pain, neck pain, stiffness, and overall soreness. Dr. Simmonds is a member of the International Chiropractic Pediatric Association (ICPA) and has trained with several doctors of the EPIC Pediatric group, providing him with a unique skill set to work on children's chiropractic needs safely and effectively.

What Causes Spinal Misalignment?

There are several reasons spinal misalignment occurs, poor posture, unnatural ergonomics, weak muscles, degenerative disc disease, and aging. Car accidents and sports-related injuries often lead to spinal misalignment as well. Over time, a misaligned spine leads to nerve pain and referred pain throughout the body.

Will Insurance Cover Chiropractic Care?

Yes. We work with several insurance companies, as most major medical insurance plans offer chiropractic care. Contact our office with your insurance information, and we can assist in finding out what coverage limits are offered through your insurance provider.