Experiencing a car accident can come with added stress, injury, car repairs, and lasting effects. While there are many steps to take after a car accident, one you should not neglect is talking to a chiropractor. Chiropractic care after a car accident can help save you from major surgery, limit headaches, and improve your overall quality of life. Elevate Wellness works with patients after major or minor car accidents and helps to save people from surgery and pain medication.
1- Pain Management
The biggest benefit of chiropractic care after a car accident is to reduce or manage your pain. Pain from a car accident can often occur in multiple places including your neck, back, legs, arms, feet, ribs, and more. Chiropractors can help limit the pain from growing more intense and may even help relieve the pain altogether.
2- Prevent Minor Injuries From Becoming Major
Minor injuries can be improved with chiropractic care. If you leave minor injuries untreated they can turn into major injuries. Chiropractic care after a car accident can fix your injuries without the need for pain medications or surgery and stop them from taking over your physical state.
Major injuries can also be helped by chiropractic care and help many patients avoid surgery. Patients can experience a pain-free life the sooner they receive chiropractic treatment.
3- Reduce Inflammation
Being in a car accident can put pressure on your joints and cause inflammation on points like the knees, ankles, elbows, and neck. Chiropractic care works to align your spine which helps your body to communicate clearly. When your spine is aligned and communicates with your nervous system, inflammation will be reduced.
Inflammation can make your pain points worse and make it hard to move. Anti-inflammatory medication can only mask the symptoms and fatique of inflamed joints while chiropractic care after a car accident can get rid of inflammation entirely.
4- Restore Range Of Motion
Whiplash can accompany car accidents and limit your movement during daily activities. When you work with a professional chiropractor, you can heal quicker from whiplash. Being injured in an accident can also cause the loss of flexibility and result in scar tissue. Chiropractors are trained to align the joints and spinal discs so that scar tissue can not form and your flexibility can improve.
Chiropractic care after a car accident usually consists of stretches, manual alignment, or laser therapy by the chiropractor and may even include exercises or stretches that the patient performs at home.
5- Non-Invasive Treatment
Many patients want to avoid invasive surgery and strong pain medication when they experience a minor injury. Chiropractic care can help treat your injury with light spinal manipulation and does not use medication unless you are combining our care with other medical professionals. Chiropractic treatment is the best way to heal from any injuries naturally and save yourself from long-lasting effects down the road.
Chiropractic Care With Elevate Wellness
Elevate Wellness helps patients of all ages and injuries to recover. We can help improve your daily function, and pregnancy, or help you heal naturally from any injury. Car accidents are really common and so are the injuries or ailments that come with them. No matter if you have experienced broken bones, whiplash, or recurring headaches, our team is here to listen to you and help you.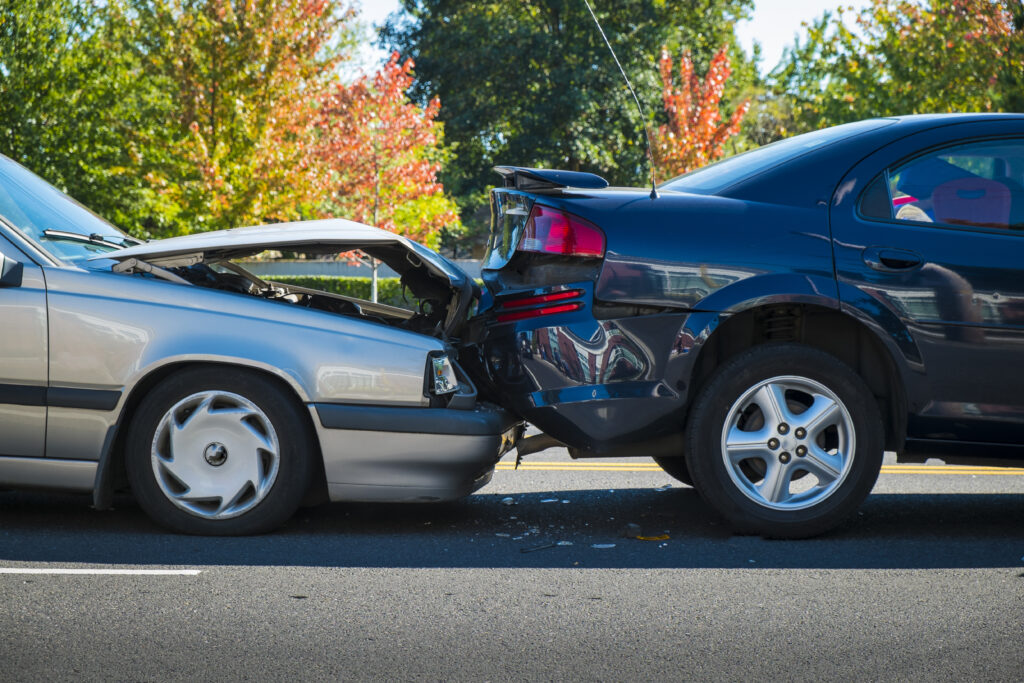 Before we begin treatment, our chiropractor will meet with you to discuss goals and how you want your treatment to go. We will keep these goals in mind throughout your treatment. Chiropractic care after a car accident is important to get you back to your normal routine with a full range of motion. If you want to increase your quality of life and get back to hobbies you love, pain-free, call our office today!