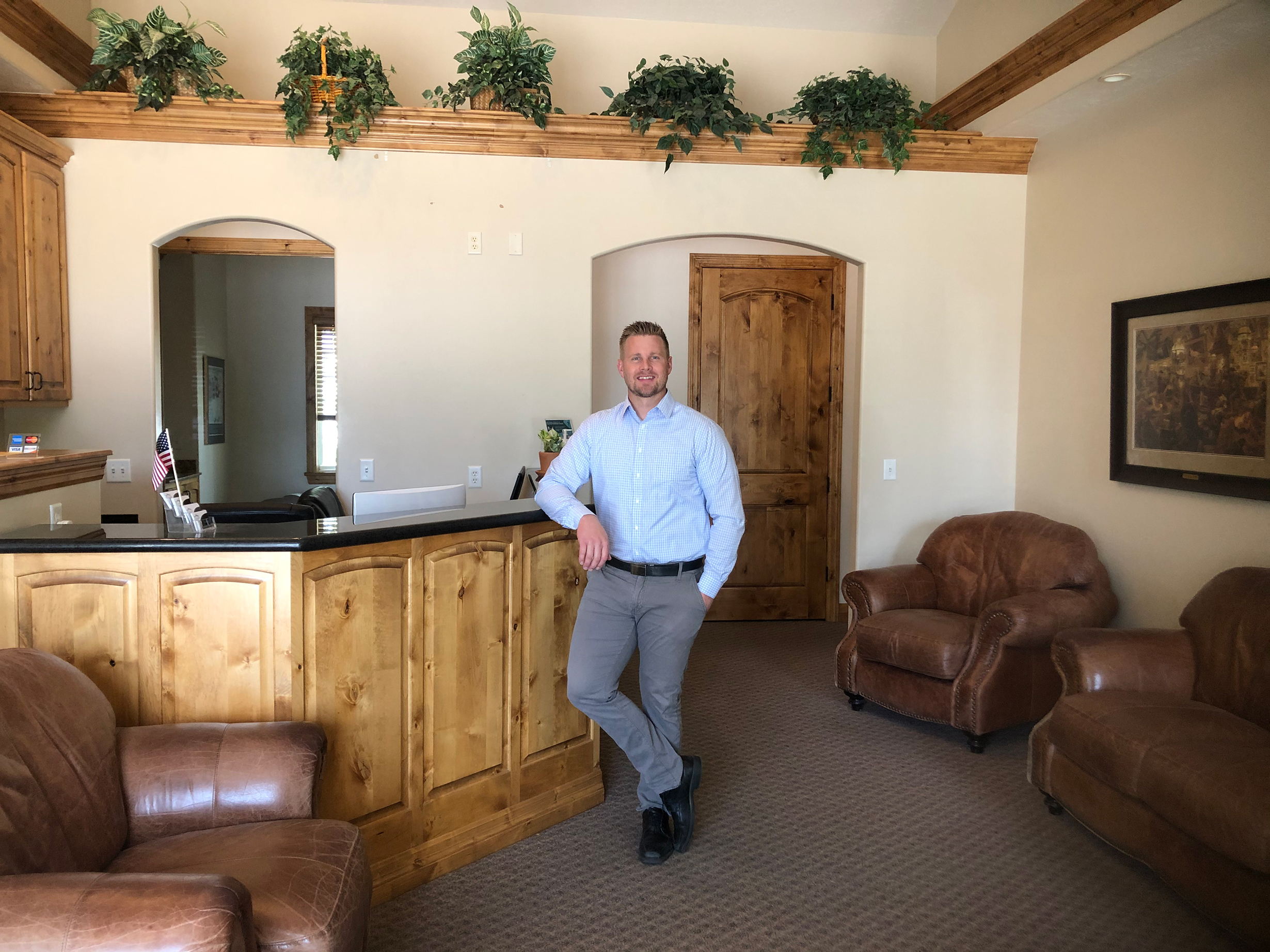 Bountiful, UT Chiropractor
Dr. Casey Simmonds grew up in Bountiful, UT. Growing up, he played several sports and sustained a neck injury while playing football. He was told by a doctor that he would not be able to play football again. His injury introduced him to his first experience with chiropractic care when he sought out a second opinion from his uncle, who happened to be a chiropractor.
Thanks to chiropractic care, he was able to correct the problem with his neck as he restored motion, reduced inflammation, and improved mobility. Chiropractic care treated his injury and was able to return to sports. This experience sparked his interest in chiropractic care. It ultimately guided him on his path to bring chiropractic care to others who have experienced similar issues and continue to struggle with long-term pain and dysfunction.
Dr. Casey Simmonds graduated from Bountiful High School and completed his undergraduate degree at Weber State University. Following graduation, he attended Palmer College of Chiropractic in Davenport, Iowa. At Palmer College, he learned, trained, and interned under some of the profession's best Doctors. Following graduation, his wife and he moved to Silverdale, Washington, where they grew a sizeable family-based chiropractic clinic.
What began as a specialty in sports chiropractic quickly turned into learning specialty treatments in other chiropractic care areas, including care for pregnant moms and babies. As he learned more about pediatric chiropractic and prenatal chiropractic care, he began taking additional courses and earned his certification in pediatric and prenatal chiropractic.
Dr. Casey Simmonds is certified in Webster's Technique, a well-known area of prenatal chiropractic care. He is a member of the International Chiropractic Pediatric Association (ICPA) and has trained with several doctors of the EPIC Pediatrics group.
In November 2019, his wife and he decided to sell our practice and bring our family back to our home roots in Utah. In April 2020, they started Elevate Wellness Chiropractic in Bountiful. They are thrilled to bring their passion for chiropractic care to the community. As a family-based practice, we specialize in pediatric, prenatal, and family chiropractic care. Dr. Simmonds has specialty training in neuropathy treatments, spinal decompression, and other natural healing techniques.
Dr. Casey Simmonds enjoys spending time with his wife, Rachel, and their three children in his spare time. They love to explore their home state of Utah and regularly spend time camping, snowmobiling, and playing sports.