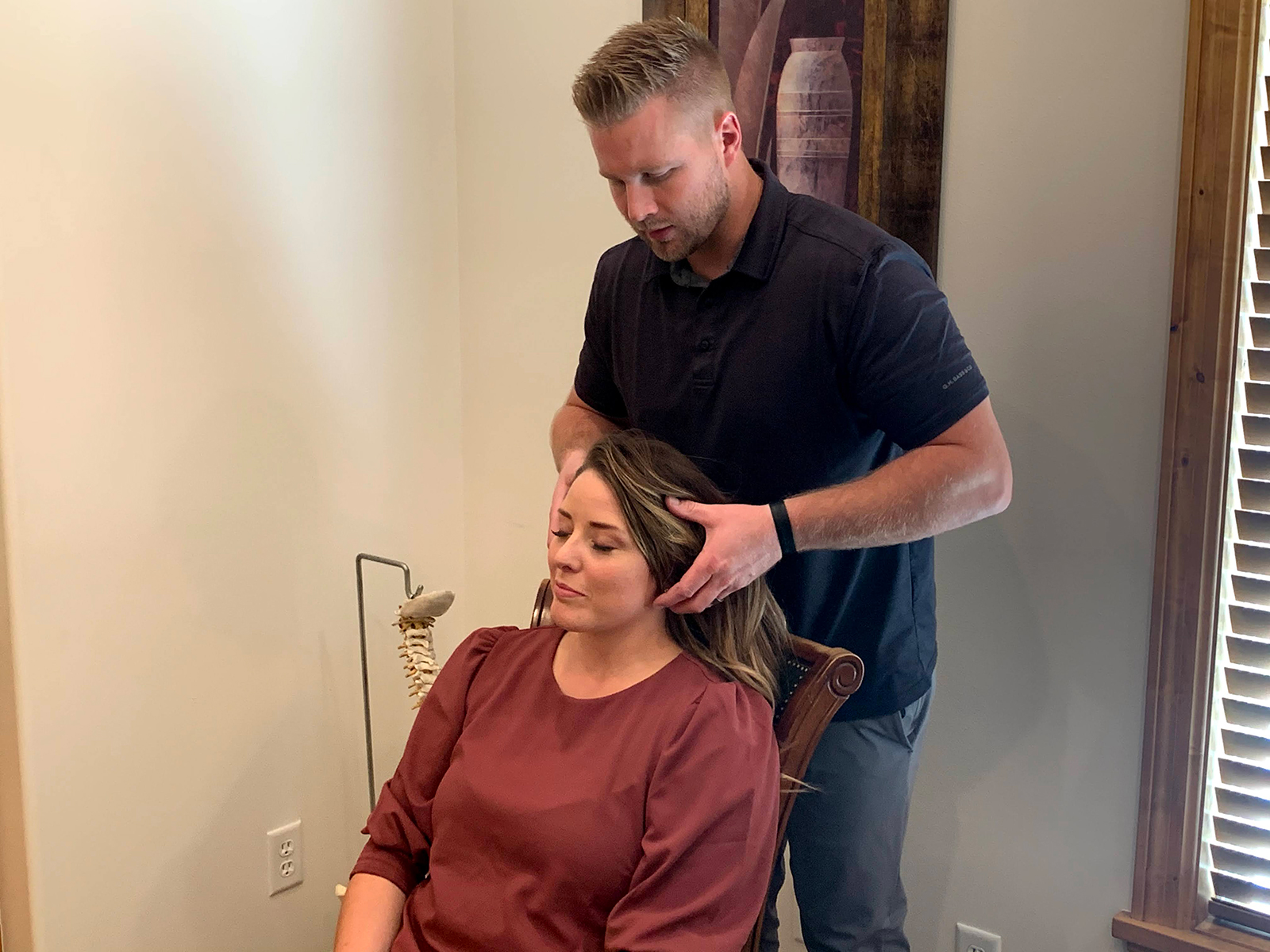 Visiting the chiropractor leads to adjustment, and lining up joints, and may even come with cracking and popping noises as a chiropractor works on your neck, back, and spine. How do chiropractors know where to adjust? How do they know just the right points to limit your pain? In this blog, we will discuss how our chiropractor with Elevate Wellness works to improve your mobility and knows what areas could be leading to your pain. Chiropractors do go through training and education to know how to safely adjust the spine, it is best not to try chiropractic techniques at home without the proper training.
1- The Difference Between Adjustment And Cracking
When you crack or pop your joints at home, you are not fixing the problem. What happens when you hear a crack or pop is you pop a gas bubble in your joints. This only provides relief because it releases endorphins but it only moves your weakest joint.
Although you may feel better for a minute or a couple of days, doing this consistently is not helping subluxations and can actually further damage your body. Cracking your back at home can lead to muscle strain, tears, stretched ligaments, or arthritis. This can make your pain worse or limit your motion even further.
Chiropractors work to identify the subluxations that can lead to pain and will make adjustments that help the weak and stronger joints to work together.
2- Patient Assessment And Manual Therapy
Chiropractors will speak with each patient about what they want help with and ask them questions about their posture, range of motion, and more. Answering these questions will help a chiropractor to know where misalignments are occurring and where to apply pressure when working with you. Chiropractors often adjust on symptoms and what they have learned from schooling or past experience.
Once they are ready to adjust, they use manual therapy which helps to move body joints and the spinal column into its proper order. Doing this and realigning the spine will help limit pain. Controlled pressure will help achieve this and you may hear some cracking or popping.
3- Utilizing X-Rays And Other Scans
Another tool used by chiropractors is x-rays, which can help them look for internal inflammation, bulging discs, scoliosis, or other issues that occur in the spine and bones. Using this tool will help them show you where your pain is originating from, and know where they need to focus to improve your range of motion. X-rays can also help them determine how long you may need to seek treatment and they may give you exercises to complete at home.
Depending on what pain you experiencing or other issues you have, a chiropractor may order an MRI, CT scan, or other external tests to make sure that they can safely treat you. This will help them develop a plan for what areas need the most help and how to move forward.
Chiropractic Adjustment With Elevate Wellness
Elevate Wellness discusses your health history, does X-rays, and uses technology to make sure we make the right adjustments. Doing these steps will ensure that all adjustments and alignments are necessary and do not lead to further pain. We specialize in treating neuropathy, back pain, sports injuries, neck pain, whiplash, headaches, and more.
Our chiropractor knows firsthand the benefits that can come from working with a properly trained chiropractor and now helps those in our community have better health. If you are looking to start chiropractic treatment, fill out our contact form here.