Seeing a chiropractor is more often than not, a long-term commitment to keep your body healthy. Some patients see a chiropractor for an injury, while others do it to relieve constant body pain. How do patients know when they are fully recovered and no longer need to seek treatment? When is the right time to cut back on appointments? Elevate Wellness wants our patients to know when their health has improved and how our care can help them throughout their lifetime. This blog will discuss different injuries and what the timeline for chiropractic care looks like for each.
Weekly Or Monthly Chiropractic Appointments
Consistency is key with any health journey or something new if you want to see results. Weekly and monthly chiropractic sessions can help with the most painful conditions and help the most in the long term.
Waiting to seek treatment for pain will lead to body deterioration and the longer you wait to align your spine, the more pain you can experience. Feeling better physically and mentally is possible even just with a few chiropractic sessions. If you are looking to just feel better or improve your immune system, only a few appointments will be needed.
Auto Injuries
Whiplash, broken bones or sore muscles from a car accident can be something that you are fully recovered from. Chiropractic care can help aid in the healing process and make your recovery process much simpler. Depending on what injury you have experienced, you may only need chiropractic adjustment once a week for a few months until you are fully recovered.
Herniated Discs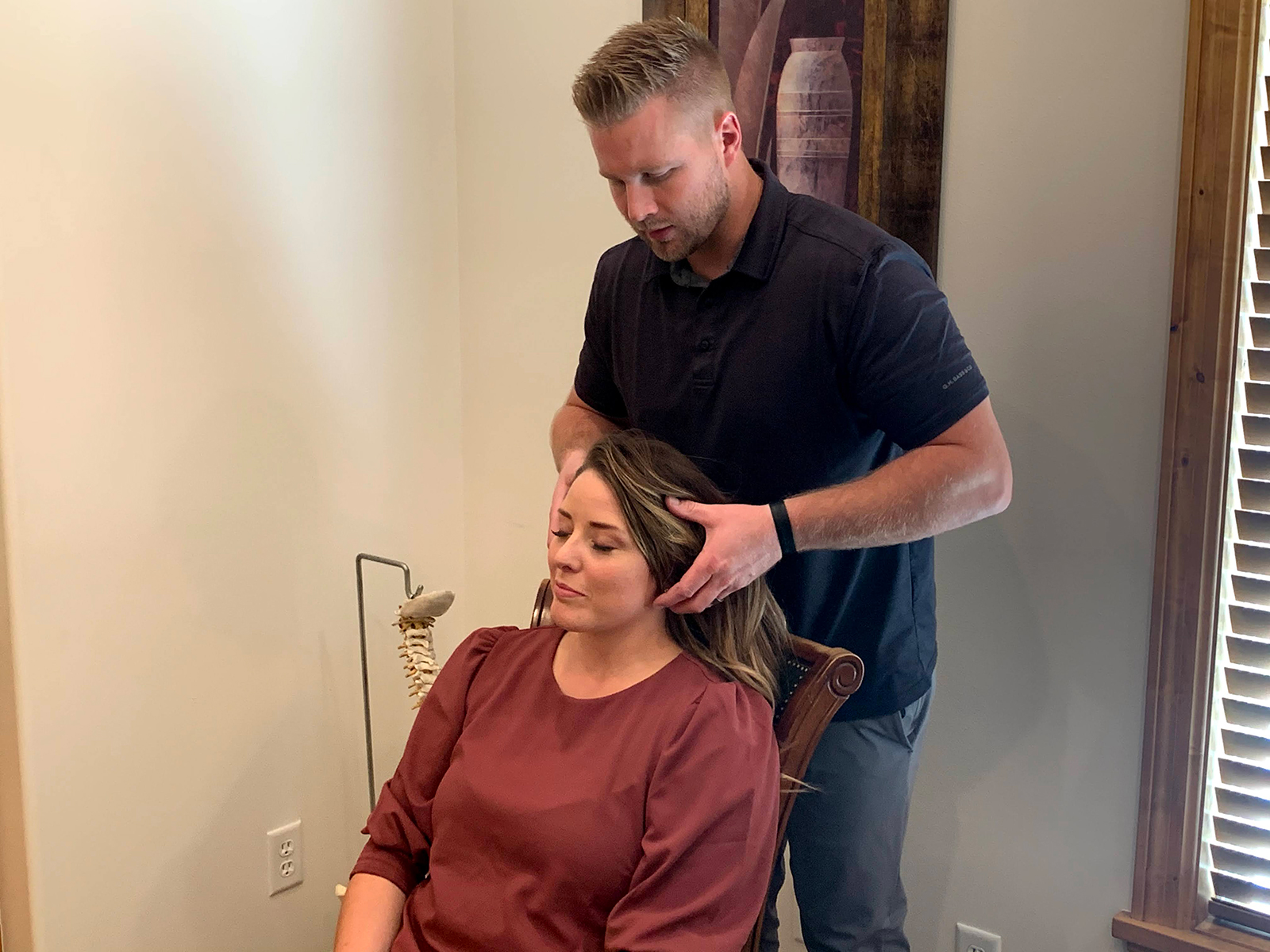 Patients with herniated discs can see improvement in 1 to 3 sessions every 2 to 4 weeks. Excruciating pain is going to be treated on a case-by-case basis and each person will need different techniques to help.
Back Pain
80% of Americans experience back pain, so seeking medication or stretching for back pain is common. Lower back pain often is treated in 6 to 12 sessions during a 2 to 4-week cycle. After your symptoms have improved, chiropractors may suggest other exercises that you can complete outside of the chiropractic office and may limit the number of sessions you need on a weekly basis. Many patients may not ever consider themselves fully recovered from back pain, but learn to better manage the symptoms.
Migraines
Chiropractic can help limit migraines and find relief without the need for medication. Each case will vary and some chiropractors will use stretching, massage, or a combination of multiple methods and holistic approaches. If you have genetic predispositions to headaches, you may need more chiropractic appointments.
Stages Of Chiropractic Care
After an injury or consistent pain, your spine will need repetitive treatment in order to regain proper alignment. Below are the phases of chiropractic care and how they work to improve your body.
Initial Intensive Care: Intensive care immediately addresses pain and symptoms. This requires frequent chiropractic sessions to help a patient find relief. Spinal adjustments can be combined with other exercises, diet changes, and lifestyle improvements.
Rehabilitative Care: Acute symptoms will need to be reduced before you move into this phase. This is the phase where you will complete healing is possible and your body gains more strength. During the rehabilitative phase, lifestyle changes are even more important to maintain your health and progress.
Wellness Care: This is more of an elective phase in the process and refers to when a patient is completely free of symptoms. Gaining progress during the other two phases is only maintained when you stay conscious about good health.
Recovery With Elevate Wellness
Our team at Elevate Wellness looks forward to improving the health of the community. Improving your body and immune system can be accomplished with a chiropractic adjustment. No matter where you are on your health journey, we are here to help you accomplish your goals and work to make patients feel they are fully recovered.
Even if you don't currently have symptoms, chiropractic can help you feel more energetic and improve your quality of life. Regular chiropractic care keeps your nervous system in check and helps you to live your best life, pain-free.